Pharmacy Technician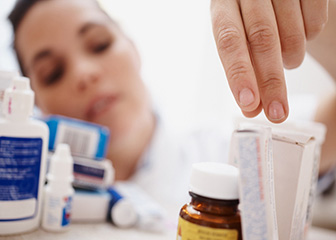 According to the Bureau of Labor Statistics for 2021, pharmacy technicians earned a median pay of $36,740 per year, or $17.66 per hour.
Pharmacy technicians mainly work in retail pharmacies and hospitals. Duties typically include:
Collect information needed to fill a prescription from customers or health professionals
Measure amounts of medication for prescriptions
Package and label prescriptions
Organize inventory and alert pharmacists to any shortages of medications or supplies
Accept payment for prescriptions and process insurance claims
Enter customer or patient information, including any prescriptions taken, into a computer system
Pharmacy technicians usually need a high school diploma or equivalent and learn their duties through on-the-job training. Most states regulate pharmacy technicians, which may require passing an exam or completing a training program.